Summit Packaging Solutions Expands Operations with New Location in Northern Kentucky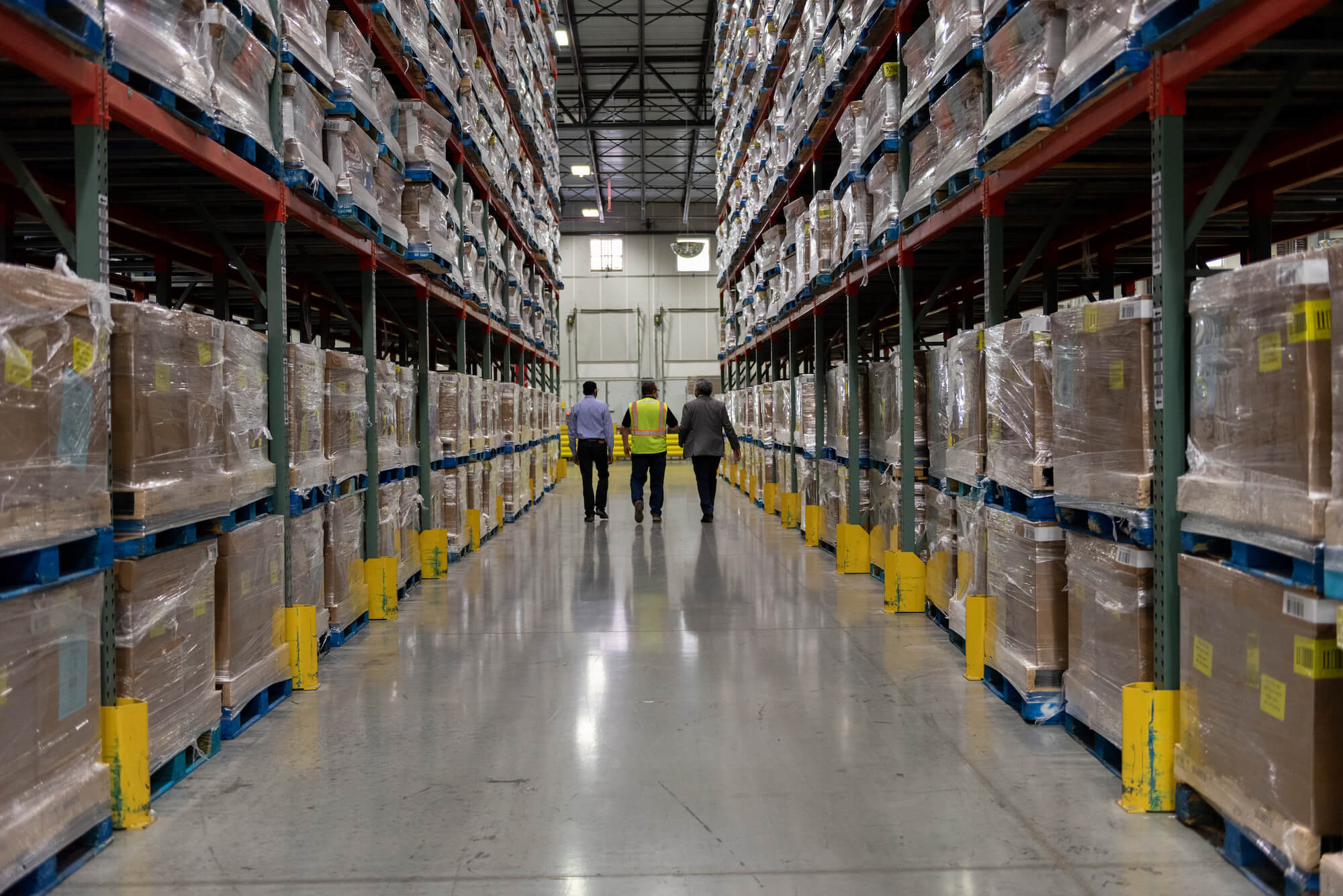 Leading Contract Packaging Company Will Open Its First 276,000-sq.-ft. Operations Center of Excellence in Boone County, Creating More than 250 Local Jobs Across 10 Years
FOR IMMEDIATE RELEASE
Atlanta, GA – October 19, 2021: Summit Packaging Solutions, an award-winning supply chain partner providing end-to-end contract packaging solutions for brands known around the world, announced today plans to expand its footprint with a new 276,000-sq.-ft. Operations Center of Excellence located in Northern Kentucky, a move that will create nearly 70 full-time positions in assembly, production, and maintenance, as well as management and supervisor roles, and 185 contracted production line jobs.
The Company cited the Northern Kentucky transportation network which can move products easily and efficiently by air, rail, road, and water to all points of the globe, the availability of skilled talent, and strong community relationships as key drivers of its decision to expand in the area.
"We appreciate the highly competitive and attractive combination of location, infrastructure, logistics, and workforce in the Northern Kentucky region," said Summit Packaging CEO Adam C. Walker. "Summit has built a strong team and community relationships in Northern Kentucky, and we look forward to maintaining our leadership in the areas of manufacturing, customization, innovation, supply chain, co-packing, transportation and overall environmental stewardship."
Summit will expand operations by modernizing and moving into an existing facility located at 2481 Wright Blvd., in Unincorporated Boone County. Summit's Operations Center of Excellence will support contract manufacturing for consumer products customers, from leading global brands.
"We are excited to be part of the community and have appreciated the local leadership's partnership. The expansion was fueled by the continued growth we have witnessed in recent years," said Walker. "We are committed to investing in the area by creating a wide variety of high-quality jobs, including personnel to support operations. We believe there is significant opportunity for Kentuckians to have great careers with us as we expand."
The Company's expansion plans are connected to approval of its application for a 10-year incentive agreement with the Kentucky Economic Development Finance Authority (KEDFA) under the Kentucky Business Incentive program.
"As our economy continues to surge ahead despite the challenges of the pandemic, Summit's decision to expand into Northern Kentucky is great news for our state and the citizens of Boone County," Gov. Andy Beshear said. "The creation of more than 250 high-quality jobs means new opportunities for area residents, and I appreciate Summit for its investment in Northern Kentucky."
The performance-based agreement can provide up to $750,000 in tax incentives based on the Company's investment of $18.3 million and annual targets of creating and maintaining 69 full-time jobs for Kentucky residents across 10 years and paying a competitive hourly wage and benefits across those jobs.
"We view this expansion of our manufacturing and transportation capabilities as an investment in both our business and in the satisfaction of our customers. As they increasingly demand service on their terms, our new Operations Center of Excellence in Boone County provides a great opportunity for us to exceed their expectations," said Walker. "We need to put ourselves in the best possible situation to continue supporting that growth. Additionally, we're proud that the new facility will offer a major benefit to the surrounding area through high-quality jobs and training opportunities."
The Company expects the Operations Center of Excellence to be operational by November.
ABOUT SUMMIT PACKAGING SOLUTIONS
Summit Packaging Solutions was established in 2014 and has built a reputation as a trusted global supply chain partner providing end-to-end contract packaging solutions for brands known around the world. An industry leader in leveraging today's most innovative integrated services, Summit Packaging specializes in turn-key solutions in program management, design, materials, customization, co-packing, e-commerce, distribution, and transportation.
Summit serves Fortune 500 clients in the CPG, retail, pharma, electronics, automotive, beverage and general manufacturing industries. With headquarters in Alpharetta, GA, Summit has additional facilities in Union City, GA; Shippensburg, PA; and Monroe TWP, NJ. Summit is a Corporate Plus Member of the National Minority Supplier Development Council. The Company is FDA and DEA registered and OSHA, Bioterrorism certified. For more information, visit www.1teamsummit.com.
ABOUT KENTUCKY
From single-employee startups to century-old brands, Team Kentucky helps businesses of all sizes select, grow and succeed in the Bluegrass State. Team Kentucky includes state agencies, local economic developers and utilities working together on site selection, planning, permitting, workforce sourcing, training and more to help companies quickly establish, open and operate successfully for the long term.
Kentucky's borders lie within 1,000 km of two-thirds of the U.S. population, making the state a gateway between the U.S. South and Midwest, and providing easy access to the Northeast and Atlantic Seaboard. Low costs of conducting business – including among the lowest prices nationally for industrial electricity – help make Kentucky a top choice for corporate expansions and new-business locations. Join Team Kentucky at ced.ky.gov.
###
MEDIA CONTACT:
Richelle Payne
Hurst & Leigh Communications Group – Agency for Summit Packaging Solutions
richelle@hurstleigh.com
484.908.9987